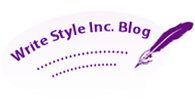 Write Style Design Studio
Phone: 443-226-6631
Baltimore, Maryland 21208
Call for an appointment to visit our Design Studio
Distributor of the
Place Card Butler
Dear Ellene & David,

Dan and I cannot thank you enough for the incredible invitations & stationery you designed for our wedding. We are so excited to send them out. They are everything I wanted but was unable to articulate. Thank you so much for sharing your tremendous gift with us. Your invitations are what will "Set the stage" for the big day. They are perfect!

All our love and gratitude,
Stacey & Dan
---
Dear Ellene and David,
I want to thank you so much for doing an outstanding job on Sandy's Bat Mitzvah invitations. They are perfect and everyone is happy! They are everything we wanted and then some. I also want to thank you for all of your patience, hard work, originality, diligence and "labor of love". It all really showed in the end product. You truly paid the utmost attention to every little detail. Throughout the whole process, you all were wonderful and made this "project" enjoyable and easy. It was a pleasant experience! Everything only had to be done once! It all went so smoothly. Thanks again for everything, especially your typical "TLC". Looking forward to having you help us with many more happy occasions.
---
Ellene & David,

Special thanks for all your patience, hard work, and genuine love and care of people during our working relationship. It has truly been a pleasure. I thank God for allowing our paths to cross!